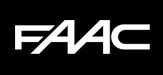 FAAC Automatic Gate Openers
When it comes to securing your property, you need a gate opener that is reliable, durable, and easy to use. That's where FAAC gate openers come in. With their cutting-edge technology and superior craftsmanship, FAAC gate openers are the perfect solution for your security needs. At Gate Openers Direct, we're proud to offer a wide selection of FAAC gate openers.
FAAC International, the world leader in automatic gate systems, produces automatic swing gate openers and sliding gate openers. They are an Italian manufacturer known for their high-quality products. FAAC makes automatic gate opener solutions for a vast array of applications. If you are looking for residential solutions or industrial barrier gate solutions, they have it. This is why Gate Openers Direct is proud to sell its products. If you have any questions about gate openers or gate access controls, please call us today!
*** Protect your investment.*** Purchases of gate openers from unauthorized resellers VOID MANUFACTURER WARRANTIES in most cases. Quality products need quality installation support and technical support after the sale. Most internet resellers cannot provide that service, which voids a large part of your investment, the warranty. Shop confidently that all warranties remain intact when you buy from Gate Openers Direct.
Refine Search