Ramset Automatic Gate Systems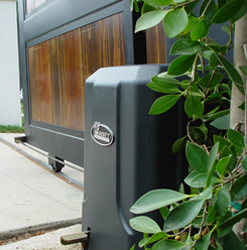 When it comes to securing your property, you need a gate opener that you can trust to provide consistent performance, even in the most challenging environments. That's where Ramset gate openers come in. Our Ramset gate openers are designed to provide reliable and consistent performance, even in the harshest weather conditions. With features like anti-crushing systems, obstacle detection sensors, and user-friendly controls, Ramset gate openers are the ultimate solution for your security needs.
What sets Ramset apart?
Experience full control with the industry-leading Intelligate Control Board. It's one of the most advanced gate controllers in the industry.
Ramset gate openers come with 10 years residential and a 7-year commercial manufacturer's warranty
Ramset automatic gate openers allow you to easily set start and stop positions

Ramset automatic gate openers offer continuous lifetime operation
Ramset automatic gate openers' whisper-quiet performance
Ramset automatic gate openers reduce your installation time and costs
*** Protect your investment: Purchases of quality gate openers from unauthorized resellers VOIDS MANUFACTURER WARRANTIES in most cases. Quality products need quality installation support and technical support after the sale. Most internet resellers on discount sites such as ebay, amazon, and most other internet discounters cannot provide that service and as such voids a large part of your investment, the warranty. Shop with confidence that all warranties remain fully intact when you purchase from Gate Openers Direct and that is a direct result of our installation support and no charge free lifetime technical support!***