Viking Access System Slide Gate Openers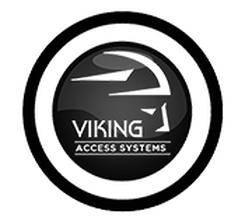 Viking Swing Slide Operators are leaders in the slide gate openers business.  These are quality gate openers that are built to last.  Gate Openers direct is proud to offer the full line of Viking Access Systems Slide Gate Openers. All Viking slide gate operators include lightening strike protection and corrosion protection.  Additionally, Viking slide gates are compliant with UL325 and UL991 standards.  They all include, soft-start and soft stop, intelligent obstruction sensors, continuous operation (100% duty cycle) and extreme power efficiency.  A unique feature with all Viking Gate Operators is the adaptive and self-learning algorithms and redundancy design in both hardware and software. The Viking Access System's V-Flex control board is one of a kind.  It makes these gate openers easy to setup and maintain.  These are one of a kind gate openers that will leave you satisfied for years to come.  Order yours online with Gate Openers Direct today. 
Gate Openers Direct is proud to be an authorized distributor of Viking Access Systems.  Why is this important?  You only want to by from manufacturer authorized resellers because that means you truly get a brand new product with the manufacturers warranty.  If you have any sales questions give us a call at 877-688-GATE or contact us by e-mail.
Featured