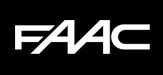 With over 50 years in the industry, FAAC's slide gate openers are tested rigorously and meet UL-325 safety standards. Perfect for home or commercial use, FAAC's gate openers have warranties with lifetime tech support from us when you purchase them here at an authorized distributor of FAAC products. Gate Openers Direct offers the full line of FAAC Slide Gate Operators. Call us today, and we can help you select the perfect gate operator for your situation.
*** Protect your investment.***
Purchases of gate openers from unauthorized resellers VOID MANUFACTURER WARRANTIES in most cases. Quality products need quality installation support and technical support after the sale. Most internet resellers cannot provide that service and void a large part of your warranty investment. Shop with confidence that all warranties remain intact when you buy from Gate Openers Direct.
As of August 1st, FAAC will be increasing its product pricing. You can read more here.

Refine Search


Showing 1 to 4 of 4 (1 Pages)