Doorking (DKS) has been a leader in Vehicular Gate Operating Systems since 1948.  Thats no different with their line on Doorking Slide Gate Openers for residential or commercial access.  All their products are made in the USA to the highest standards.  Their Swing Gate Openers pass the stringent the  UL 294, UL 325 and/or UL 1778 Standards for Safety (as applicable) and are ETL Listed.  They are built to be customizable with plug and play features with their other products to offer ease of accessibility.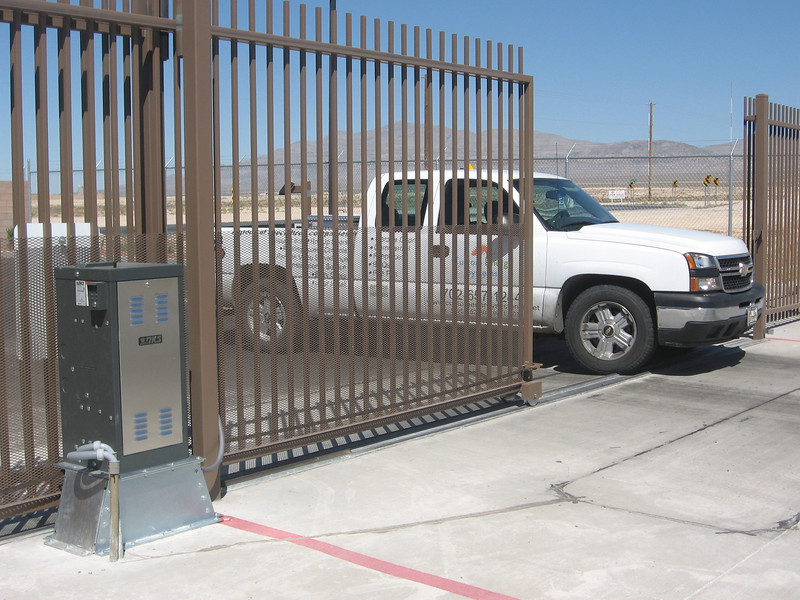 Our Doorking slide gate opener models can open gates from 500lbs to 8000lbs. We carry Doorking residential slide gate openers, commercial gate openers, and Doorking's Maximum Security Gate Openers. We have a Doorking gate opener that will fit your need.  Doorking is the company professionals use to provide maximum security and ease of operation. Many models are equipped with the convenience open feature. This automatically set the gate in the open position in the event of power loss. However, you can prevent power loss by adding a backup batter or solar power features to you gate operator. Doorking is truly a leader in gate operator equipment. Additionally, these swing gate openers are made right here in America.
Gate Openers Direct is proud to offer Doorking's full line of slide gate openers.  We keep all their gate openers in stock and are ready to ship quickly.  We are a factory authorized dealer, so you get the manufactures warranty with your purchase. Additionally, you will receive our technical support for the life of the product.  If you have any questions about a Doorking operator please call or e-mail us at any time.  
Refine Search
Telephone Entry - DKS provides a full range of telephone entry systems and accessories to meet your specific application requirements.
Access Control - Whether you need a complex access control system, or a simple stand-alone device, we have all the products to meet your needs.
Parking Control & Barrier Gates- DoorKing offers a complete line of products to control vehicular traffic into your parking areas.
Gate Operators - Perfect for residential, commercial, industrial and maximum security applications